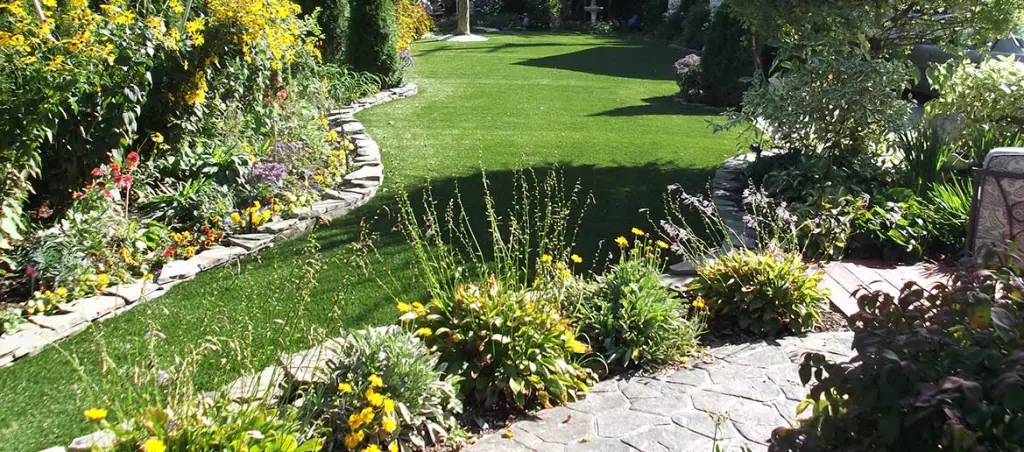 Pet & Dog Grass
Looking for durable artificial dog grass in the Indianapolis, IN area?
Southwest Greens Indiana can design and install a safe customized area for your pet, with high quality and durable pet turf.
There is a simple joy in watching your pets race through your yard – and with artificial dog grass installed by Southwest Greens of Indiana, you have peace of mind knowing that the days of your pet scratching up your lawn and trotting dirt inside are a thing of the past. Our dog turf is non-toxic and safe for all pets, it is also resistant to biting, chewing, digging, stain resistant and easy to clean.
We are committed to providing you with one of the industries leading pet turfs on the market for a an affordable price. With our dog grass your pets expend their excess energy and revel in their outdoor activities and the homeowner gets the peace of mind that their pets have a safe play area that requires little to no maintenance.
At Southwest Greens of Indiana we stand by our product. You can enjoy knowing that your pet's antics will not be to hard on the lawn. Our pet turf is durable, long lasting, endures extreme weather conditions and stays a lush green year after year.
Our artificial grass is fully recyclable, lead-free special polyethylene blend of long-bladed, bent grass fibers that is safe for you, your family and your pets. Southwest Greens pet turf will last beautifully for many years. Our Southwest Greens pet turf is designed to simulate the beauty and feel of natural grass.
Durable performance with K-9 synthetic pet turf. The worries of your pets wearing tracks throughout their play area are long gone. Designed for durability, high-traffic, heavy use, and maximum enjoyment. K-9 turf is exclusive to Southwest Greens. This is the turf built to last and will provide you and your pet with a play space that will last.
"*" indicates required fields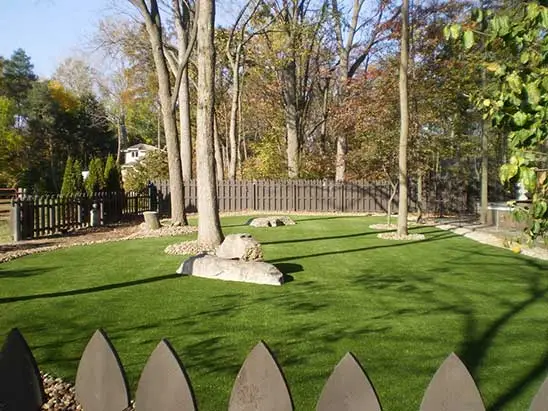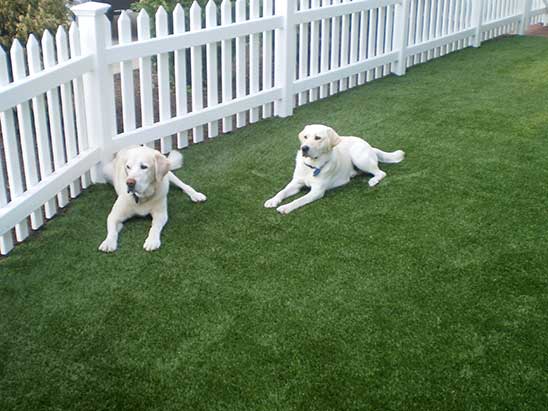 TESTIMONIALS
Your people were extraordinarily professional, helpful, and knowledgeable.

Mr. Steve Korach
Exceptional service from crew.

Mr. Bob Braden
Everyone worked well together and were able to adjust the green based on my requests. It was a fluid process and in the end the green was what I expected.

Mr. Joe Bettondorf
It was a pleasure working with Rick's staff. They were extremely professional & efficient. I just LOVE the results, my beagle, Sophie, can't get enough of the new lawn and my cats now like to play outside too. Thank you!

Ms. Zaineb Alani
Great Job

Mr. Peter Butler
Super Job

Mrs. Marta Mota

BENEFITS OF DOG AND PET TURF
No Mud Tracked Inside
Stain Resistant
Safe For Pets
Stop Digging
Save Money With Reduced Water Bill
Save On Landscaping Fees
No Expensive Fertilizers o Weed killers
Low Maintenance
No Yard Work, Enjoy Your Weekend
No Harmful Fertilizers
No Gas Needed For Mowers or Weed Eaters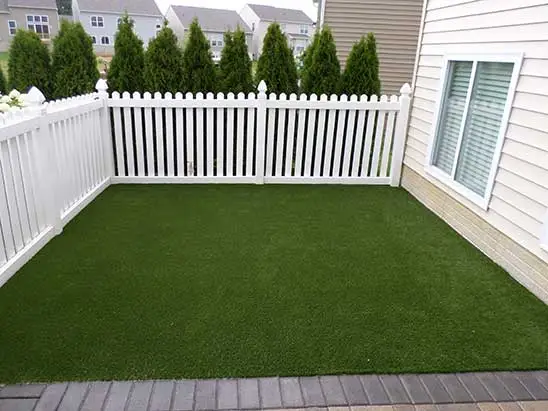 PHOTO GALLERY OF PET TURF