SOUTHWEST GREENS OF INDIANA
Southwest Greens of Indiana is the leading putting green, synthetic lawn, artificial/synthetic grass design and installation company in the beautiful state of Indiana. We are setting the industry standard with our high quality artificial turf. We are the leaders in aesthetics, performance, durability and safety. We are prepared to handle all size and manner of projects from small residential project to large, expansive commercial projects. No matter what the size or purpose of the project our team of professionals and are certified and ready to take on your project.
Our turf is endorsed by 45+ PGA Tour professionals, and our high quality synthetic turf is proven time and time again to meet the needs and custom specifications of each and every client. Designed and installed to your specifications for a truly custom tailored long lasting playable recreational area. Bringing the golf game to your home, our superior product and industry experts provide you with the same long-lasting, durable putting green that is in use by many professionals, organizations, and universities.
You will be able to discern the superiority of our product in both the quality and functionality of our Southwest Green "Pro System" as there is no comparison. Our product is by far superior vs other synthetic putting greens. No other synthetic turf company comes close to having the same amount of prestigious PGA professional endorsements as we do here at Southwest Greens. We are honored to have an exclusive partnership with the leading worldwide golf course design firm, Nicklaus Design. It is most certainly is a credit to the company we keep, and our high quality product that sets us far apart from the competition!
Tee Boxes
Sand Bunkers
Grass Bunkers
Putting Greens
Professional Golf Greens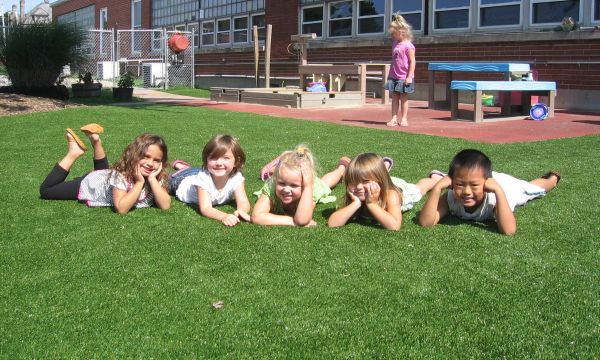 FREE CONSULTATION
At Southwest Greens of Indiana we offer our clients a putting green solution for your budgetary needs. This begins with our smaller Tour Links brand portable putting greens and scales up to our very best solution, which is our Southwest Greens by Nicklaus Design permanent installation.
Working with us is the advantage you need as you play to win! Call our team of professional consultants at Southwest Greens Indiana now for your free consultation!
Our Services
At Southwest Greens of Indiana we are known best for our synthetic outdoor putting greens, yet we also provide synthetic lawns, artificial playground turf, synthetic pet turf, and artificial sports turf for both residential and commercial properties. Learn more about our services here!